New Year's Sale!
$150 Off Teeless Driver
Dynamic Design Duo Creates One-of-a-Kind Club to Replace Your Driver and 3-Wood
The Ultimate Fairway Finder is Super-Long and "Makes the Ground Your Friend" for Unmatched Tee-and-Turf Performance
Guerin Rife ranks among the all-time great putter designers.
Have you ever used a cavity-back mallet? He invented it.
The no-taper grip? Rife holds the patent.
Grooves on a putter? Yep, he came up with those, too.
But here's the funny thing:
For all his groundbreaking putter ideas, Rife may end up best known for designing a driver.
That's right.
The guy who revolutionized the flat stick got fed up with the lousy performance of big-name, monster-headed drivers…
… Realized that the "high-launch + low-spin" formula was not delivering the distance they promised, because…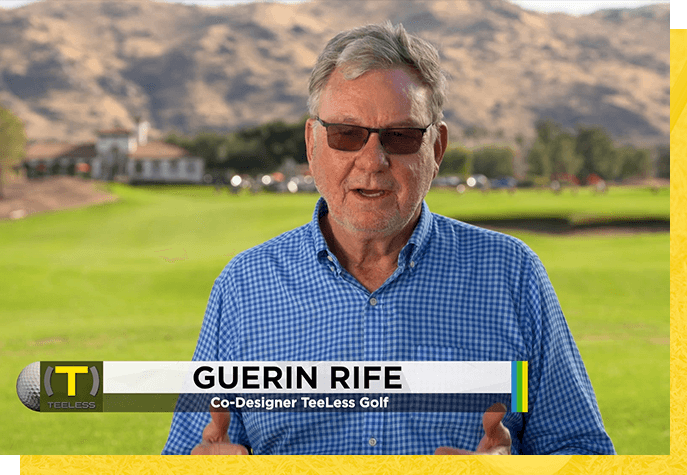 … Golfers who don't swing at supersonic speeds – golfers like him and you and pretty much everyone this side of the PGA Tour – actually need more spin to keep the ball in the air…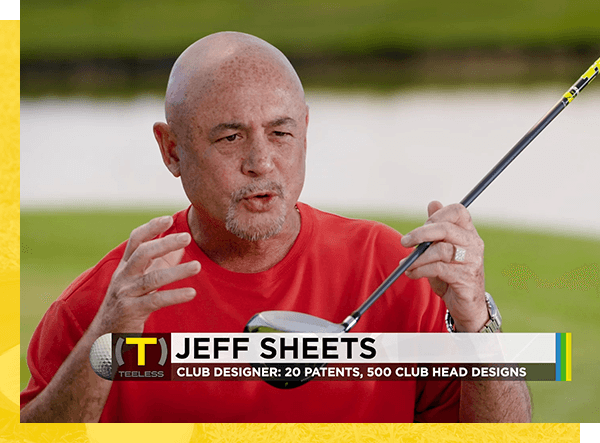 … And turned his attention from the putter to the opposite end of the bag.
With a concept in mind, Rife enlisted his friend and fellow club design guru, Jeff Sheets, to join the cause.
Together, they crafted a club that's changing the game for amateurs everywhere.
Off the tee, this club launches higher…
Carries farther…
And flies straighter than any driver you've ever hit.
That makes it truly special.
But this sends it to a whole 'nother level:
You – yes, you – can actually hit this driver off the ground.
Not just from the fairway, either.
You can easily get it airborne from the rough, too, or a fairway bunker.
You can even launch it from a divot.
It's makes you wonder why Guerin Rife waited so long to build a driver.
And thank the Golf Gods that he finally did.
Introducing: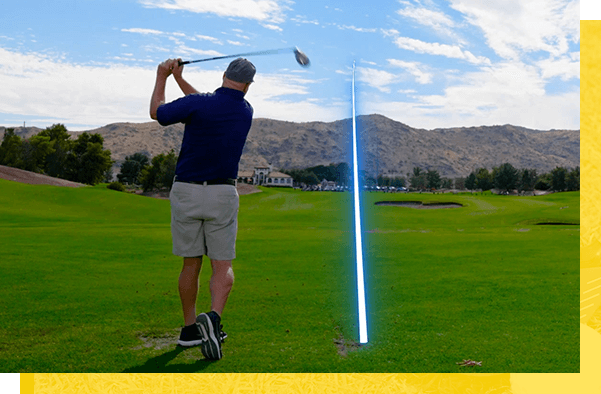 ***Conforms to the Rules of Golf***
I wanted to do something that I could actually hit. And if I could hit it, I know that that would bring a whole lot more people better golf. I wanted a club that I could hit off the deck that I could also hit off the tee that was dead straight.
Co-designer Guerin Rife on the inspiration behind the (T)Less Driver
One look at the sleek, stylish clubhead and top-of-the-line shaft tells you this is a quality piece of equipment.
One swing tells you it's much more than that.
"This is such an easy club to hit, I think for high handicaps or low handicaps, it doesn't matter," says amateur golfer Mike W. "I think you're going to be able to pull this out of your bag and use it more often around a golf course."
And Jedediah M., who recently purchased a (T)Less Driver, is glad he did. "It's taken 2 clubs out of my bag!" he wrote.
In a moment, we'll dive into the nitty-gritty details and unconventional features that make the (T)Less so effective.
First, we'll spell out exactly how this club will impact your game.
Added Chris K., a 12 handicap who tested the (T)Less against his own driver: "I've never hit it as long and as straight with any other club as I have with this (T)Less driver."
Using the
(T)Less Driver

off the tee, you WILL:
Find more fairways in every round

See your average driving distance increase – perhaps by 10 yards or more

Pile up fewer (if any) of those infuriating, score-inflating penalty strokes
Position yourself for shorter approach shots (mostly from the short grass)

Enjoy the kind of consistency you've been seeking all these years
Using the
(T)Less Driver

off the ground, you WILL:
Get the ball airborne with ease, from tight lies, thick rough, sand and even divots

Carry hazards you don't dream of attacking today

Avoid the trouble that causes those dreaded "blow-up" holes

Dramatically improve your performance on par 5s and long par 4s

Have a go to weapon when you really, really need one.
Sounds pretty good, doesn't it?
OK, let's have a look at the features that set the (T)Less Driver apart.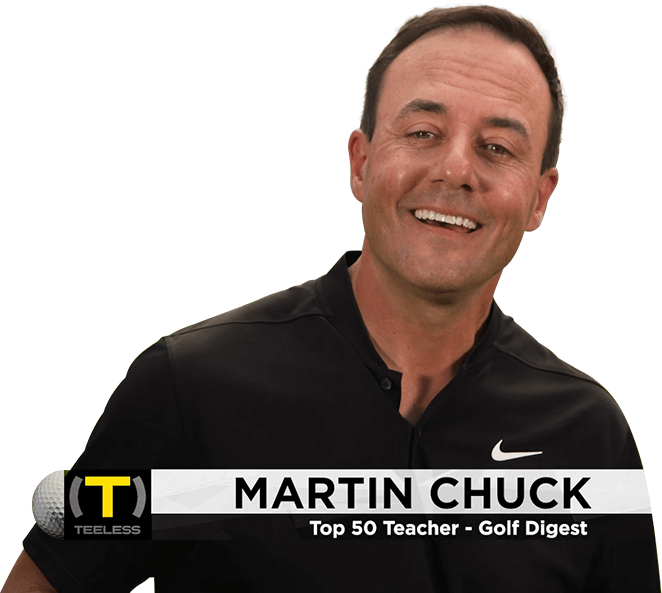 Titanium may be the industry standard for driver heads – but that doesn't mean it's the gold standard.
In crafting the (T)Less Driver, Rife and Sheets decided that maraging steel – aka "spring steel" – was the better choice.
The reason: Higher ball speed.
"Titanium is very hard and responds very quick," Rife explains, "but spring steel responds much faster.
"You can hear it. A lot of the people that we test say, 'Wow, what was that?' It has a tight, powerful, explosive sound."
Maraging steel boasts a quicker "rebound effect" than titanium or stainless steel, leading to faster ball speeds and more distance.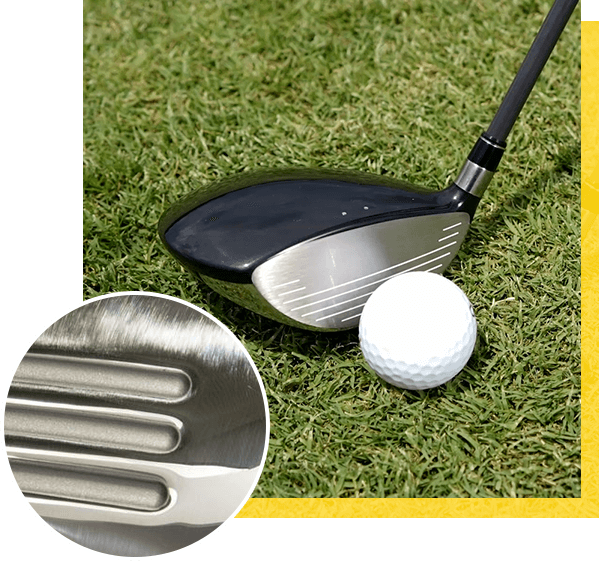 The (T)Less Driver's potent kick isn't limited to the sweet spot, either.
Thanks to "cup face" technology, and a pair of stabilizing posts inside the clubhead, the entire face produces white-hot contact.
"It really has a great, solid feel," said Chris K.. "The ball really jumps off the face."
Sheets points out that in a conventional driver, the center of gravity (CG) is usually 39 – 42 millimeters behind the clubface.
In the (T)Less, it's 49mm back.
Believe it or not, those millimeters make a world of difference.
"The deeper the center of gravity, the wider the club's effective hitting area," Sheets says.
And the wider the hitting area, the better your results when you miss the dead-center.
Shots off the toe and heel still find the fairway – not the water or OB, where those nasty penalty strokes lurk. Miss-hits with the (T)Less Driver lose less yardage than you're used to as well.
There's another huge benefit to this low-and-back CG placement:
It adds a touch of spin to your shots.
If you swing the driver less than 100 MPH, a little
extra backspin is actually a
good

thing.
That's right – the (T)Less Driver generates more backspin than a standard driver.
Despite what you've been told, that's a good thing.
See, that whole "high-launch, low-spin" deal works great – if you swing well over 100 MPH and carry the ball, oh, around 280 yards.
If you're below those marks, as most golfers are, then a little more spin actually keeps your ball in the air.
Didn't know that, did you?
Lots of golfers don't. So they keep playing mass-market drivers built for tour pros, and keep failing to get the distance manufacturers always promise.
The (T)Less Driver turns the tide.
By boosting your spin rate just a touch, and launching the ball high thanks to its 13° of loft, the (T)Less is your ticket to longer drives.
Now for the head-turning, eye-popping feature that makes the (T)Less Driver truly different:
You can hit it off the turf.
No ifs, ands or buts.
The low-and-back CG is a big factor here. So is the low-profile clubface, which gets that CG below the ball to propel shots nice and high.
Then there's the (T)Less Driver's gently curved sole and leading edge, which have just enough bounce along the bottom to keep the club from digging into the turf.
Rife puts it like this: "The (T)Less makes the ground your friend."
Needless to say, golfers are impressed.
"It's definitely different hitting the ground because it doesn't bite," says 18 handicapper Doug Bolt. "It just skims right over the top of the grass. No problem."
"The bottom is very sleek," Chris K. notes. "It doesn't chunk and the ball really jumps off the face of the club, straight and far."
Now, you may have seen other "drivers" claiming you can hit them off the deck. We use quotes around "drivers" because those clubs typically have 14.5° of loft, if not more.
In other words, those "drivers" are basically 3-woods.
At 13°, the (T)Less has more loft than a 3-wood – yet you can still get it airborne easily, from any lie, thanks to its unique design.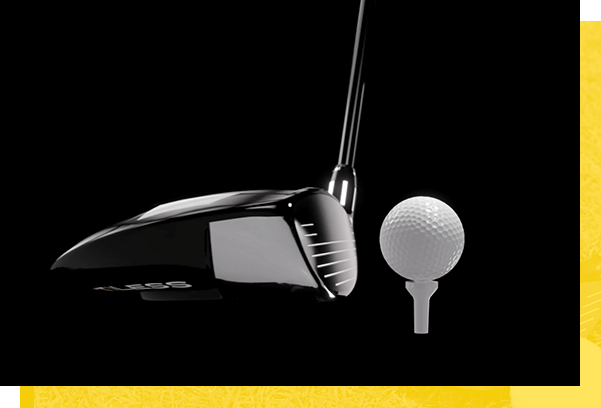 "I added 20 to 30 yards compared to my old driver."
These recent testimonials came from verified (T)Less Driver purchasers.
The straightest, longest off-the-deck club I ever hit.
Love it.
- Michael S
You just need to think of it as a LONG 3-wood... then BOOM ... it's a real crusher. I know it says Teeless but I actually hit it real well with a short tee or fluffed in the fairway. It's a great tool on the course.
- Richard F
One of my golfing friends had the women's Teeless and I tried it a couple of times and fell in love with it. I ordered it and used it as a fairway wood. Recently I started using it as my driver with a very low tee. It was incredible for the extra distance. I highly recommend you give this club a try. It is now my favorite club in my bag!!!
- Susie R
Last 9 holes I played, I used it exclusively. No driver or 3-wood. Finished 3-over par. The more I use it, the better it feels. Very happy I made the purchase!
- Gary B
I loved the club. I have had a bit of a slice for years and I didn't slice any of the shots that I took at the driving range and I added 20 to 30 yards to my drives compared to my old driver.
- Scott J
Great off the turf, huge distance, easy to hit.
Thank you.
- Rick P
Longer and straighter without a tee.
- Sylvester L
It's a great club for someone like myself who just wants to hit straight off the tee. I really do not notice a huge distance loss from my driver and it's much easier to hit straight. It's taken 2 clubs out of my bag!
– Jedediah M
Specifications:
Small Details Make a Big Difference
Loft: 13°
Length: 43" men's; 42.5" ladies and super seniors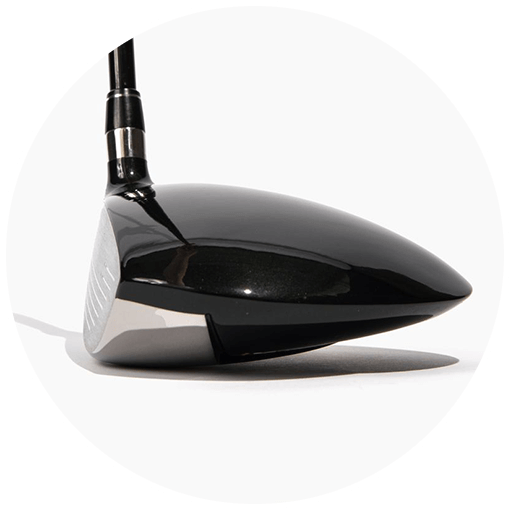 Swingweight: D3 men's; D2 ladies and super seniors
Clubhead size: 260cc
Clubface material: Maraging steel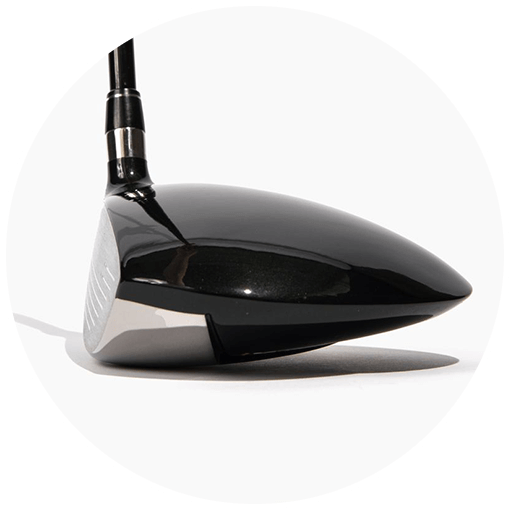 The (T)Less Driver's loft is more than a conventional driver's; even adjustable models typically stop at 12°.
Along with the low-and-back COG, that helps you launch it high off the tee for exceptional carry distance AND get it airborne off the deck.
The length is 2.5" to 3" shorter than standard – but consider that the big clubmakers have stretched their drivers to a ridiculous 46" for one reason, and one reason only:
To inflate their distance claims.
It's true that a longer shaft equates to longer maximum distance. In other words, your longest with a 46" shaft should beat your longest with a 43" inch shaft.
The (T)Less Driver's shorter-than-standard shaft helps you hit the sweet spot more often – actually boosting your average distance.
The catch? Because that long shaft is much harder to control, you won't consistently strike the sweet spot. And even a half-inch miss can cost you 10 or more yards.
In short (pun intended): You'll strike the (T)Less dead-center a lot more often, boosting your average distance. And that's the most important thing.
Besides accuracy, that is.
You'll be amazed at the command you feel when pulling your (T)Less Driver. No more fearing the worst when there's trouble left and disaster right.
No more hitting a hybrid or iron and sacrificing precious yards, either.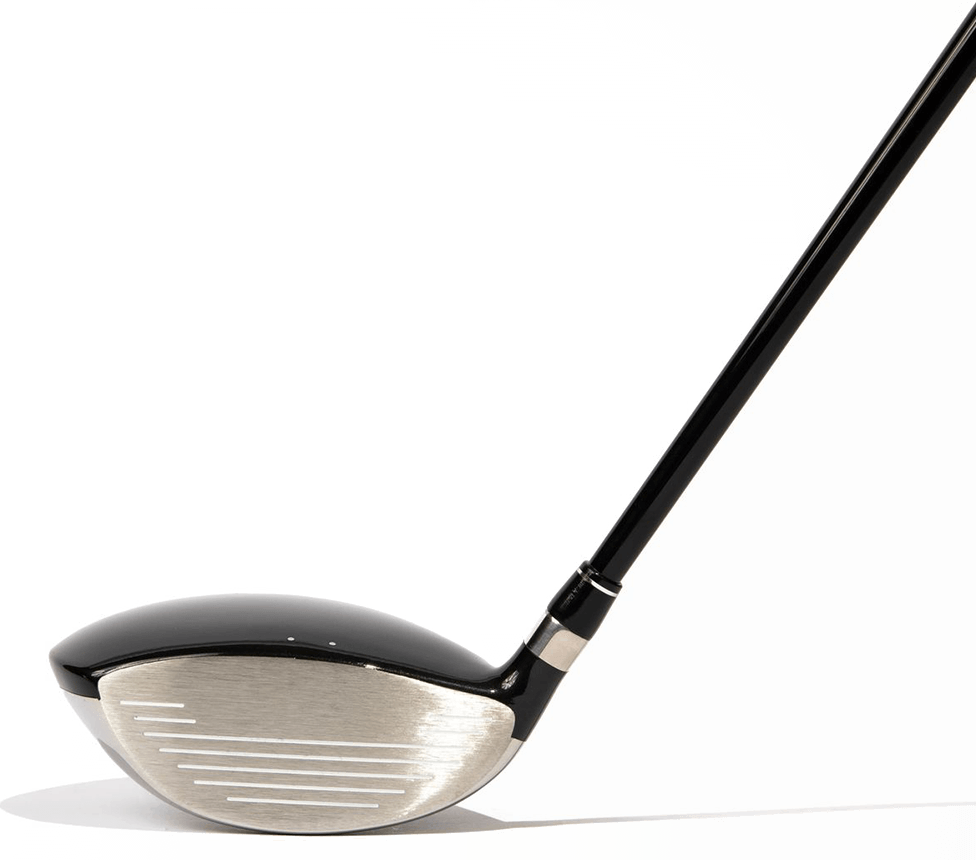 Premium Components

= Premium Performance
While they focused intently on the clubhead design, Rife and Sheets didn't ignore the so-called "engine of the club" – the (T)Less Driver's shaft.
They developed a proprietary graphite model, exclusive to the (T)Less Driver, which boasts materials and construction that match or exceed high-priced, after-market shafts.
The performance-tuned (T)Less shaft delivers:
Optimum launch angle and spin rate for exceptional distance

Superior control from the tee or the ground

Outstanding feel and feedback
[At checkout, you'll choose between four flexes: Ladies/Super Senior (50 grams); Senior (60g); Regular (60g); or Stiff (70g). Each shaft has a "mid" bend point, which creates the perfect blend of distance and accuracy.]
Last but not least is the (T)Less Driver's grip, a crossline-style model engineered for excellent comfort, tackiness and durability. It feels so good in your hands, you won't want to put the club back in your bag.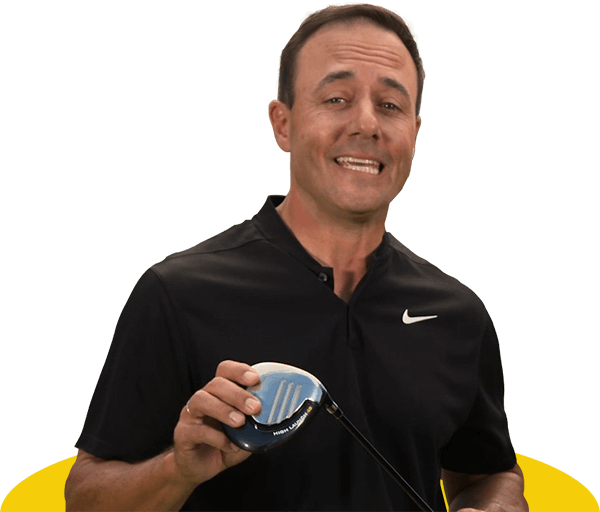 Money-Back Guarantee:
Try the (T)Less for 30 Days, Return It If It's Not Your Go-To Club from All Over the Course
Hit it, hit it and hit it some more.
On the range. On the course.
Off the tee. Off the turf.
From the rough, the sand and yes, even try it from a divot.
If the sun sets on day 30 and you decide the (T)Less delivers less than you expected – in any way, shape or form – simply send it back for a full product refund.
We sincerely believe you'll find that the (T)Less Driver: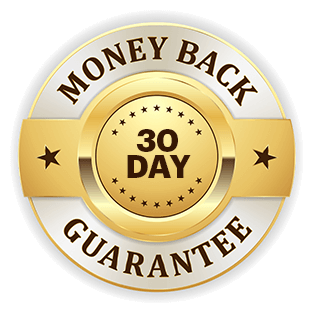 Launches higher and carries consistently farther than your current driver

Puts you in more fairways than anything you've played

Boosts your confidence on every hole – even the ones that have your number

Outperforms your 3-wood for ease of use, distance and accuracy

Makes you wonder why every golfer doesn't own one (and makes you glad your buddies don't)
Independent Testers:
(T)Less Driver is the Real Deal
Part of the job at MyGolfSpy is to validate products that have claims like this. There's a lot of bullsh*t claims in golf and not a lot of them stand up to the test. I was pretty impressed.
- Adam Beach
Founder, MyGolfSpy
The Teeless Driver will help golfers who have difficulty off the tee hit more fairways and have more fun with every round of golf. With its low and deep center of gravity, hot clubface, and optimal loft setting, this driver will make it a great addition to any golf bag.
- GolfersAuthority
At the very least, I've replaced the 3-wood I've had in my bag with the Teeless Driver and I will hit the Teeless off of most tees, so I'm thinking about taking my driver out, too. In short, I really do believe this club makes the game easier for me and it probably would for most players.
- Golf Advisor
| Flex | Average Clubhead Speed | Average Driving Distance |
| --- | --- | --- |
| Ladies(R3) | 70 MPH & Under | Under 175 Yards |
| Senior(R2) | 70 - 80 MPH | 175 - 210 Yards |
| Regular | 80 - 90 MPH | 210 - 250 Yards |
| Stiff(S) | 90 MPH & Over | 250+ Yards |
TeeLess Driver
Frequently Asked Questions
Q.

What is the (T)Less Driver?

The (T)Less Driver was engineered to be the longest, straightest, and most user-friendly metalwood you have ever hit. You can use it as a driver (with or without a tee, hence the name) AND you can use it as a 3-wood from ANY lie including rough, divots, hardpan...even sand. Every shot you hit will launch easier, carry longer and fly straighter than your current driver and/or 3-wood...or your money back.
Q.

How and Why Does the (T)Less Driver Work?

This club takes every advantage of physics. First, its low and deep center-of-gravity makes it easy to launch the ball high and far from the tee, fairway, rough, divots, hardpan and sand. Second, its patent-pending Spectrum CT clubface means your toe and heel shots fly nearly as far and straight as the ones you hit dead center. Third, its sole is chunkproof -- it's impossible to hit fat -- so you hit long, powerful shots even with imperfect contact.
Q.

How Much More Distance will I Get with the (T)Less Driver?

There are dozens of factors that play into this (including how far you hit your current driver) but most of the amateur golfers we've tested report hitting the ball 10-30 yards farther than with their current clubs. Equally important is the increase in accuracy. Some people say the (T)Less Driver is the straightest club they've ever hit…and we all know it's easier to score from the fairway than from the woods.
Q.

Is the (T)Less Driver a "Real," Quality-Made Club?

Yes! Your (T)Less Driver was designed by award-winning industry veterans Guerin Rife and Jeff Sheets of RXS Design. Its head is forged in the same factory "the big brands" use, and your (T)Less Driver comes standard with a premium Fujikura shaft and Lamkin grip.
Q.

Will the (T)Less Driver Work with My Current Swing?

Yes! Unlike most "big name" drivers which were designed for Tour players, the (T)Less is optimized for the rest of us! You'll enjoy hitting long, straight shots even with a less-than-perfect swing. You can swing it like a driver, a 3-wood -- even swing it like an iron -- and the ball will launch high, far and straight.
Q.

Why Haven't I Seen the (T)Less Driver in Stores?

The (T)Less Driver is not sold in stores; it is sold "direct to consumer." Eliminating the "middlemen" and traditional marketing expenses allows RXS to use the best materials, components and testing while keeping the price you pay as low as possible.
Q.

Why is the (T)Less Driver Available in Only One Loft?

Every piece of the (T)Less Driver -- head, shaft, grip -- was engineered to work together. During testing, the 13-degree loft was found to produce the best combination of launch, distance and accuracy for the vast majority of golfers.
Q.

Can I Optimize My (T)Less Driver with My Preferred Shaft Flex?

Yes! We offer the (T)Less Driver in five shaft flexes to suit just about any golfer on the planet. You can choose from: super-senior/ladies, senior, regular, and stiff.
Q.

Is there a Money-Back Guarantee?

Yes! Try the (T)Less Driver for 30 Days risk free. And really try it -- at the range, on the golf course. Go ahead and TRY to hit bad shots with it. If it's not the best club you've ever owned, send it back within 60 days of purchase for a full product refund.
Copyright © 2010-2022 GoGolf365. All rights reserved.